Memphis…Africa…What?… Where?
Memphis, TN, is often referred to as the "Home of the Blues, Soul, and Rock 'n' Roll. When you hear the name Memphis, what comes to your mind? Many often reply, "BBQ, Elvis, Dr. Martin Luther King, Jr., Beale Street, etc." I would like for you to consider, from this point forward, when you hear the name Memphis, think Africa. Why? Because that is where the name Memphis comes from. We now call it Cairo, Egypt. This is where you would have found the pyramids and great commerce. That ancient city, Memphis, was located on the Nile River. Our Memphis sits on the Mighty Mississippi River.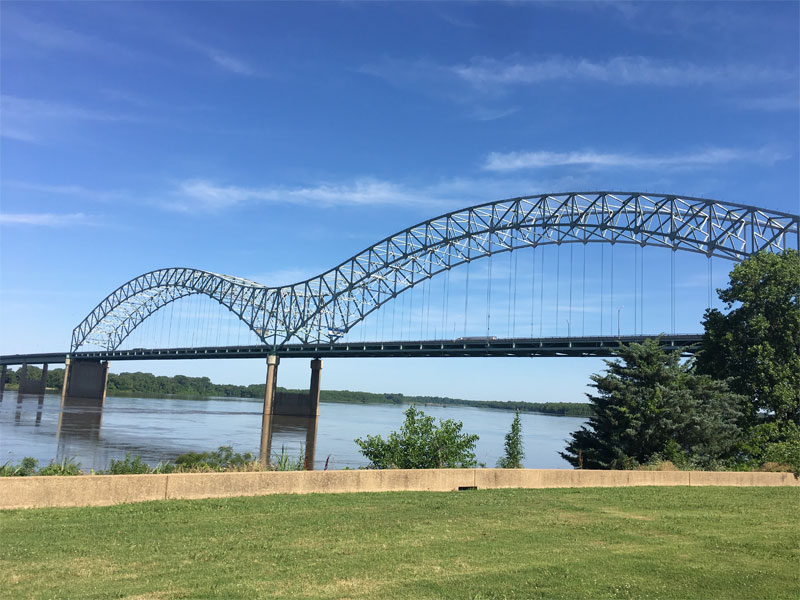 Let's embark on a journey that will highlight the heart and soul of Memphis, TN! This city is to
be experienced, not just visited.
We have been called the "Barbecued Pork Capital of the World. So many restaurants to choose from and so little time. Do you want your ribs wet or dry? Pulled pork, brisket, smoked sausage, bologna or perhaps some barbecue nachos…yes nachos. Decisions have to be made once you choose where to go.
I don't know about you, but the food is the way to my heart and soul.
The Bar B Q Shop has been voted #1 ribs in America by the Food Network and featured on the Travel Channel. It has become a destination for visitors while holding the title "Where the Locals Go." As for your side dish, you must have BBQ spaghetti. They are the originators. www.thebar-b-qshop.com | 901-272-1277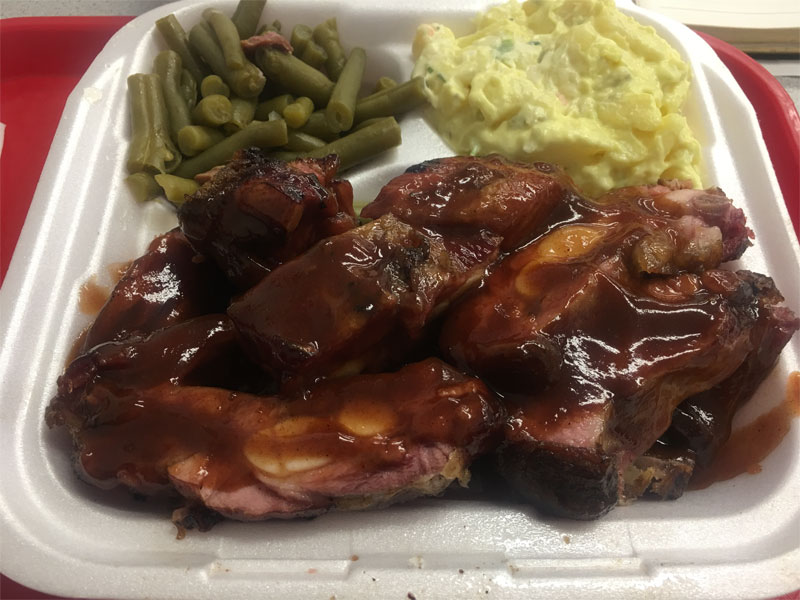 When was the last time you had a smoked Cornish game hen? Stop by the joint called Cozy Corner for an authentic Memphis barbecue experience. www.cozycornerbbq.com 901-527-9158
Take my word, there is more to Memphis than BBQ. Yes, I said it! Consider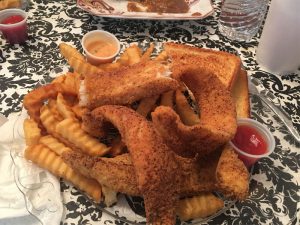 the soul food restaurant called Jim and Samella's. It's where the food fills the soul and everybody's family. It's situated in a house so it feels like you are going to Big Mama's house to eat. On any given day you may have deep-fried lobster tails, shrimp and grits, fried pork chops, collard greens casserole, and neck bone dressing. There is no fixed menu. You will always have some red Kool-aid that will truly take you down a sweet memory lane. They are located in Soulsville, USA, not far from the Stax Museum of American Soul Music. They are only open Friday-Sunday so plan your visit accordingly. 901-265-8761
How about going to a place where they have served kings and queens food for the soul since the 1940s? That place would be there Four Way. Some notables who have dined in this establishment have been: Dr. Martin Luther King, Jr., BB King, Elvis the King of Rock n Roll, Don King, and the late, great Queen of Soul, Aretha Franklin. Once you walk through the front door, it has been said that it's like entering a museum dedicated to the history of Memphis' oldest soul food restaurant. 901-507-1519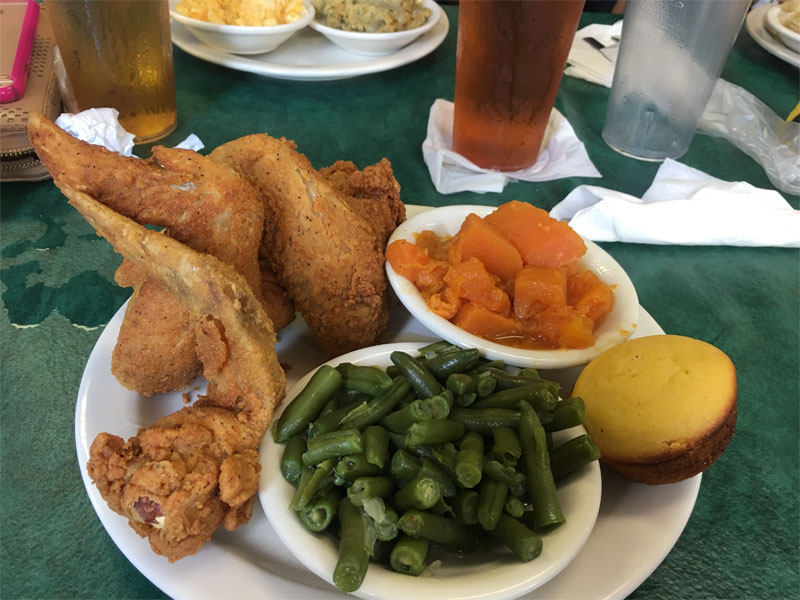 Once you finish your delicious meal, don't head straight to your car. There is a part of Memphis' history you need to know. Walk across the street to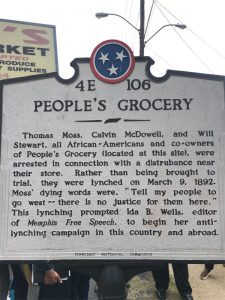 the historic marker that reads "People Grocery." One of the few markers commemorating a lynching in Shelby County, TN.
This is just a peek at all Memphis has to offer. You ain't seen (read) nothing yet! Come on back. You'll be glad you did. More of this journey to come soon!
Please note: Due to the COVID-19 pandemic, call these restaurants before you go to confirm their hours and services offered.